VirWox
is an exchange of virtual currency, you can buy there Lindens, Bitcoins, and more. It has more than 400,000 registered users and is a Second Life Lindens authorized reseller.
2. Open a free account
Click on the "not registered yet" on the top of the left sidebar to open up a new account as shown here:
3. Fill out our personal details
Fill out your username and email address. Where it asks for "avatar name" just leave it at "No Avatar", it doesn't matter, since you're not going to play Second Life.
Continue filling out all of the personal details and click "register".
4. Activate your account
Once you clicked "register" you will get an email confirmation with your password. Open the email, copy the password and log back into
VirWox
.
5. IMPORTANT!!! Change your password!
After clicking the confirmation link it is advised you change you password as shown below since you will be transferring money through this site.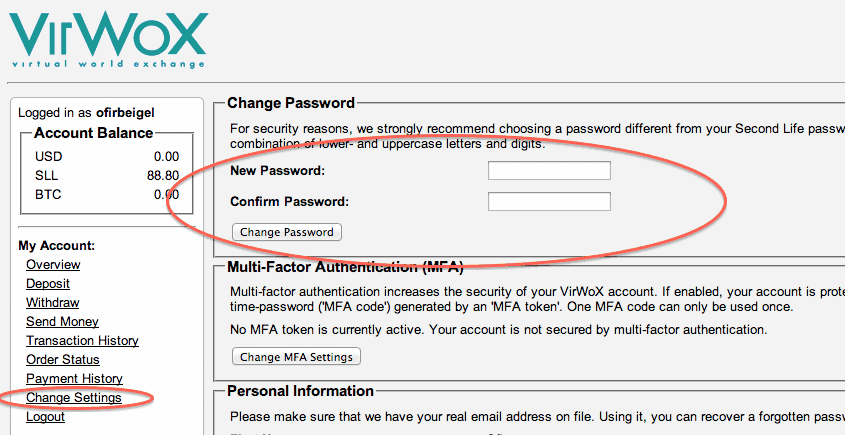 Do not worry about the message saying "Your avatar connection has not been validated yet" – it is irrelevant.
6. Fund your account through PayPal
Click on deposit on the left side and choose PayPal Express. Fund the account with how many USD you'd like.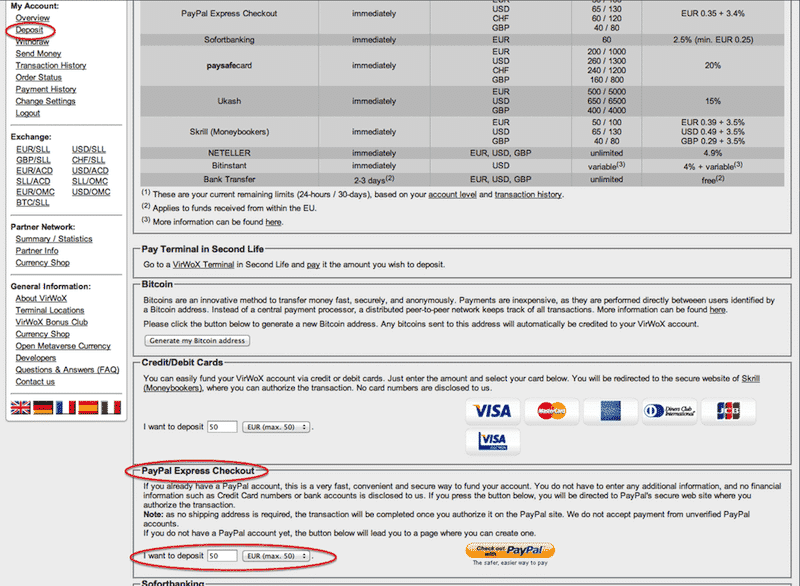 Note: From now on for each transaction you will make there will be a fee – make sure you are aware of the relevant deposit and withdrawal fees.
7. Buy SLL with USD
Go to Exchange->USD/SLL on the left side. You can also go to any other currency you'd like. Buy SLL (which mean Second Life Lindens) . We will later on exchange these SLL to Bitcoins.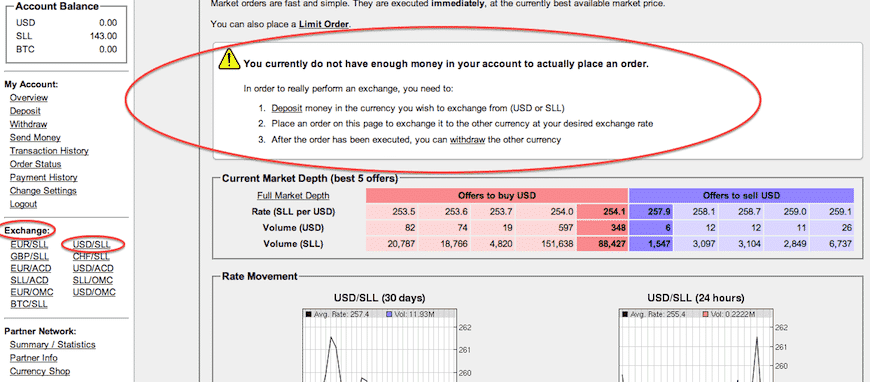 Note:
If you haven't made a deposit yet you will get the screen shown above requesting you to deposit before you buy SLL.
8. Buy BTC with SLL
Once you have SLL in your account, go to the BTC/SLL and buy Bitcoins with your SLL.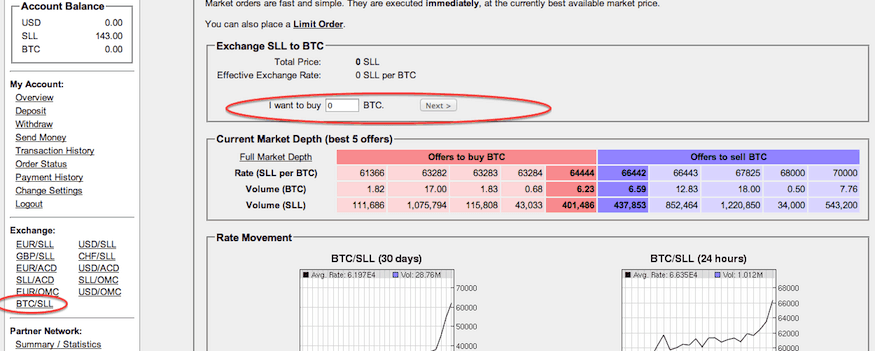 Important!!!
Sometimes a manual review will be required by
VirWox
after this step. This can take up to 48 hours but usually takes around 6 hours.
9. Withdraw your Bitcoins
Choose "Withdraw" on the left side and send the Bitcoins to your wallet.

Will this method actually work ?
Probably yes. I'm saying probably because I have received a handful of emails from people who weren't able to get their Bitcoins. having said that, from all of the people who didn't get their coins I haven't gotten one email stating their money wasn't returned to them. So yes, the process is a bit irritating but I have been using this method since 2013 and it hasn't failed me yet.
How much fees will be deducted from my deposit ?
This is probably the second most asked question I get. It's important to understand that when you buy Bitcoins through Virwox you are actually conducting two transactions. USD to SLL and SLL to BTC. This means you'll need to pay a fee for each of these transactions. The problem is that
Virwox's
fee structure is always changing that is why I advise to check each case in person before proceeding. There is a pretty cool site which shows you the current BTC/USD rate after all of Virwox's fees. I'm not sure how reliable the site is but you can
check it out for yourself here
.